Welcome to the Crystaldawn wiki!  
Edit
Here at Crystaldawn we welcome everyone with open arms. No matter who you are or what you are, be it mermaid, demigod, reaper, demon or something else all are welcome!
If you find yourself lost in the forum wide RPG, please read the summary: "World's Collide"
A slideshow of our current active members can be found below with links to their respective pages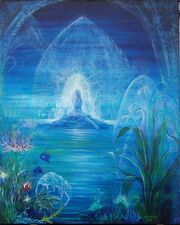 Ad blocker interference detected!
Wikia is a free-to-use site that makes money from advertising. We have a modified experience for viewers using ad blockers

Wikia is not accessible if you've made further modifications. Remove the custom ad blocker rule(s) and the page will load as expected.